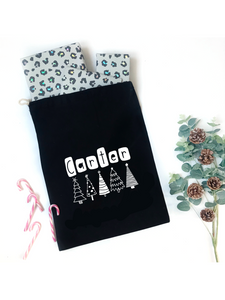 Our black 100% cotton drawstring sacks are perfect for storing all your Christmas presents! They can be personalised with any name or any of our Christmas designs.
They measure a generous 73x50 cm, so have lots of space for presents from Santa (assuming you're on the nice list that is!).
Please note - only the designs listed as 'personlised' are customisable.